In Dubai, there are more than a thousand things to do if you look intently. The city of Dubai has an amalgam of experiences including extraordinary attractions, a vibrant food scene, thrilling theme parks, futuristic structures, and extravagant adventures. The emirate also adds a touch of oomph to any experience or attraction which is why travelers from all over the world are drawn to them. Choose an interest to help narrow down the myriad of dynamic experiences available in Dubai for your vacation.
Top Things to Do in Dubai: Your Vacation Checklist
Family Fun!
Dubai Canal cruise
Explore the city onboard a cruise that glides gracefully over the Dubai Canal. It is a fantastic way to explore the highlights of the city and even view the scintillating Waterfall Bridge.
Dubai Parks and Resorts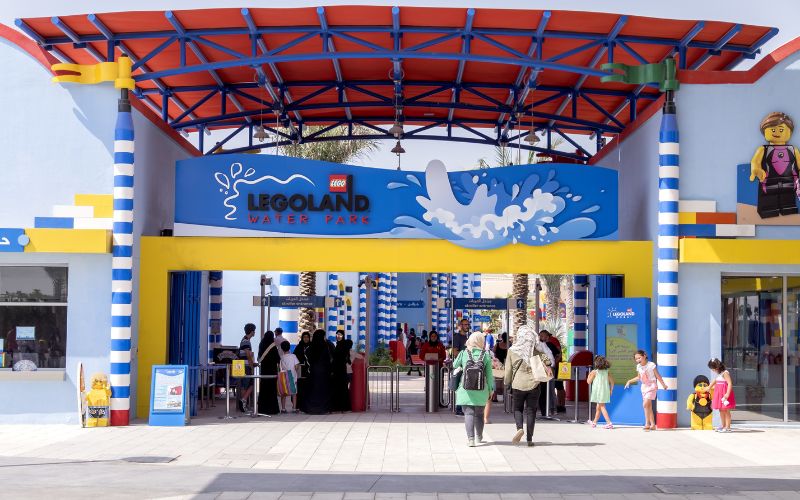 With amazing theme parks and a water park rolled into one, Dubai Parks and Resorts is the ultimate place to enjoy a family thrill vacation. At Motion gate Dubai, experience the very best of Hollywood charm. Build your own boat at LEGOLAND Dubai and enjoy thrilling fun at the incredible indoor play area at NEON Galaxy. It's unquestionably a great place in Dubai for kids to enjoy to the fullest.
Dubai Safari Park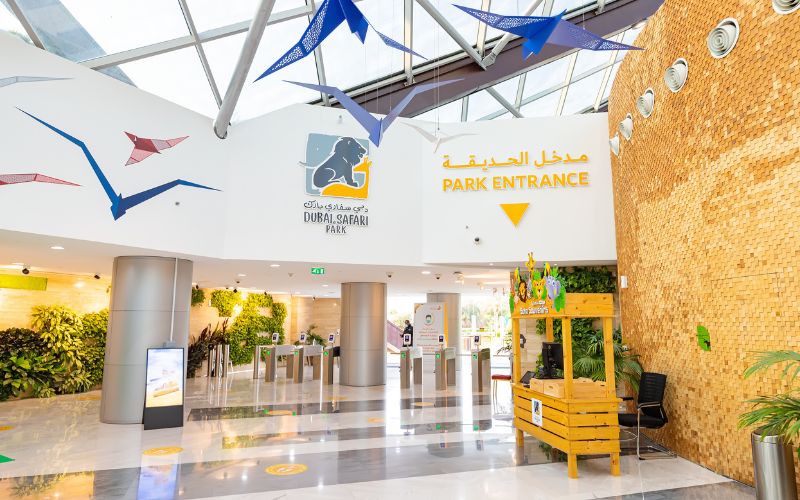 Get set to venture out on a safari adventure into the wild kingdom! At Dubai Safari Park, get up close wildlife encounters where you can see Arabian Oryx, Moon Bear, African Elephants, White Lions, and much more. The bird show and the kids farm are must-visit attractions for kids to have a great time here.
Ski Dubai
A trip to this wonderful winter land is the best way to escape the heat in Dubai. This colossal indoor ski resort called Ski Dubai located inside the Mall of The Emirates Dubai is packed with thrilling ski slopes, a wide range of winter sports, and even encounters with adorable penguins!
IMG Worlds of Adventure
Tagged as the biggest indoor theme park in the world, IMG Worlds of Adventure offers the best thrills and rides based on MARVEL and Cartoon Network themes. There's also the Lost Valley, a Dinosaur-themed park where you can get an adrenaline rush on high-speed roller coaster rides like Velociraptor and Predator.
Not-to-Miss Landmarks
Burj Khalifa and Dubai Fountain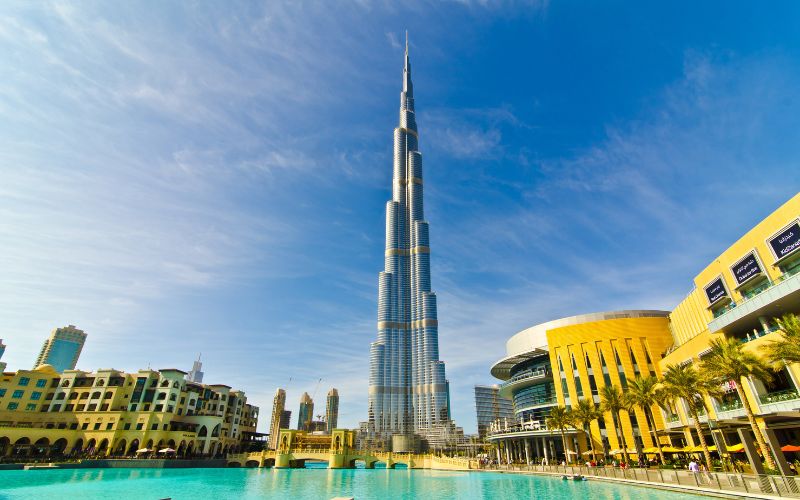 When you are standing at the top or the base of the tallest standing tower in the world, you can feel Dubai's grandeur and its driven vision. Watch the precinct shimmer and come alive in the evening as this iconic tower along with the Dubai Fountain puts on a grand spectacle of sound, music, and light show.
Dubai Frame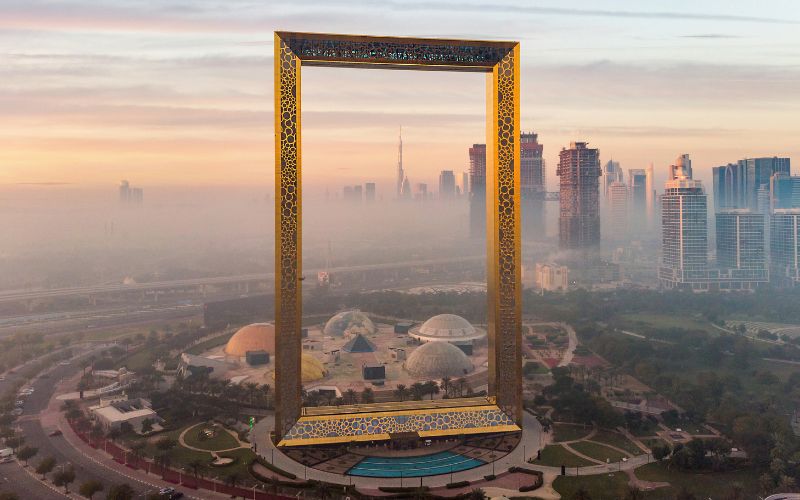 View the best of both worlds of Dubai. Stand atop the Dubai Frame at Zabeel Park to get an unrivalled glimpse of Dubai's sophisticated modern vibes and quaint old-world charms.
View at the Palm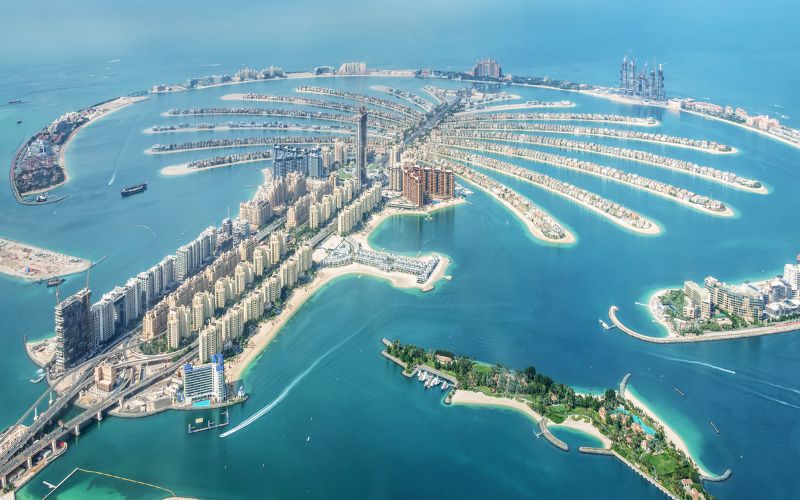 Soak in the panoramic view of the iconic world's biggest man-made islands – the Palm Jumeirah from this exquisite observation deck perched on level 52 of Palm Tower.
Museum of the Future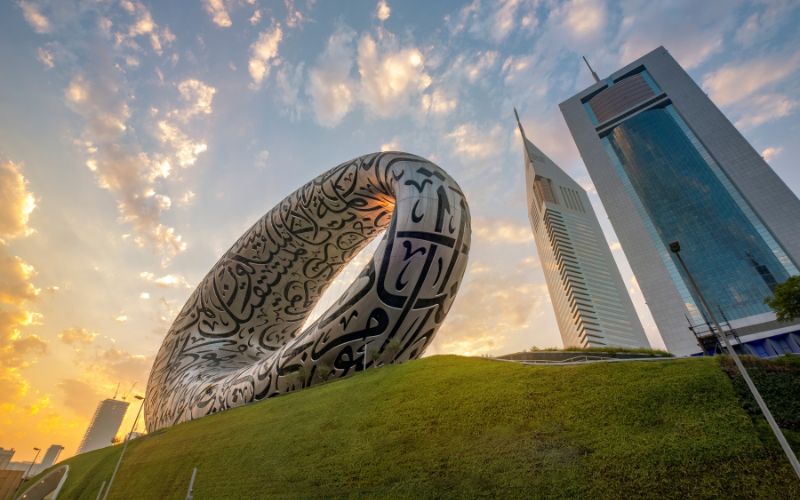 Check out this amazing architectural wonder – a shining oval metallic structure amidst towering skyscrapers on Sheikh Zayed Road. Inside, you find yourself amid a series of futuristic exhibits focusing on science and technology. It is the first-ever museum in the world that puts more of an emphasis on what will come in the future than what has happened in the past.
Expo City Dubai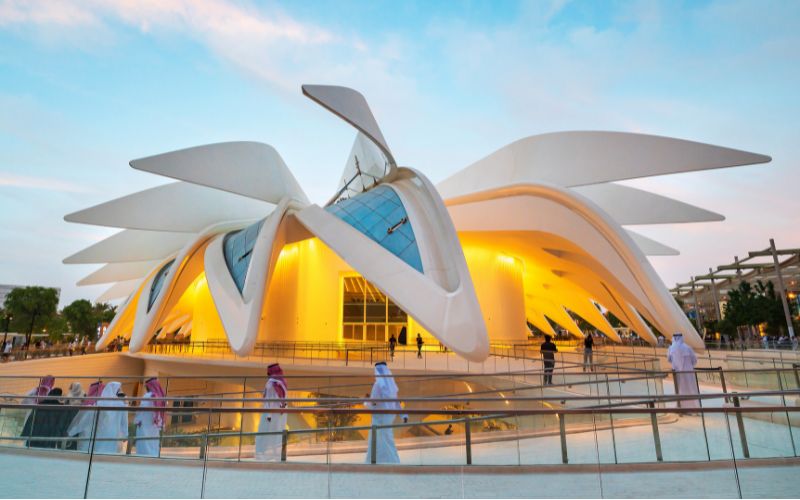 Now that EXPO 2020 is done and dusted, the majestic, innovative pavilions and engineering marvels are open for the public to visit and explore. It is a fun place to view magnificent modern-day creativity that makes an effort to help humankind thrive in eco-friendly ways and with help of cutting-edge advancement of technology.
Ain Dubai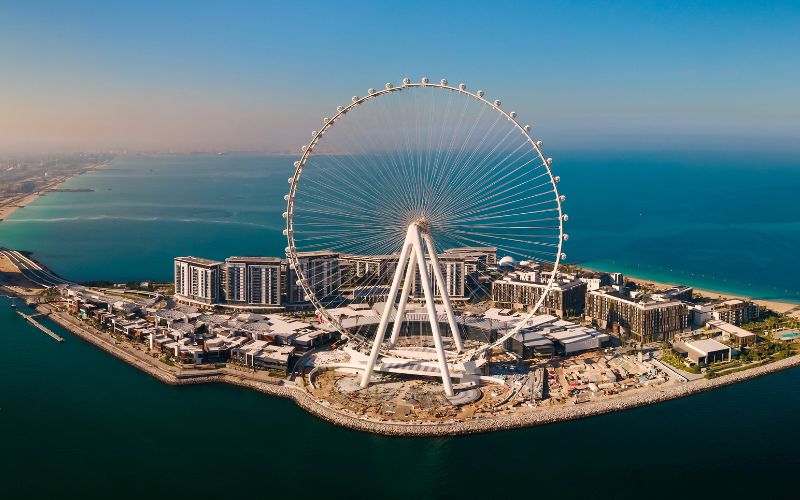 Watch the sprawling Persian Gulf and Dubai's iconic city skyline from a dizzying height of 250 metres. At Ain Dubai, sit comfortably in an airconditioned, spacious pod that will take you on a 30-minute ride providing you with an unforgettable scenic experience on the world's largest observatory wheel.
Seasonal Attractions
Global Village
Discover the cultural wonders of more than 100 countries in one spot. The Global Village Dubai allows you to go on a whirlwind world tour from October to April.
Dubai Miracle Gardens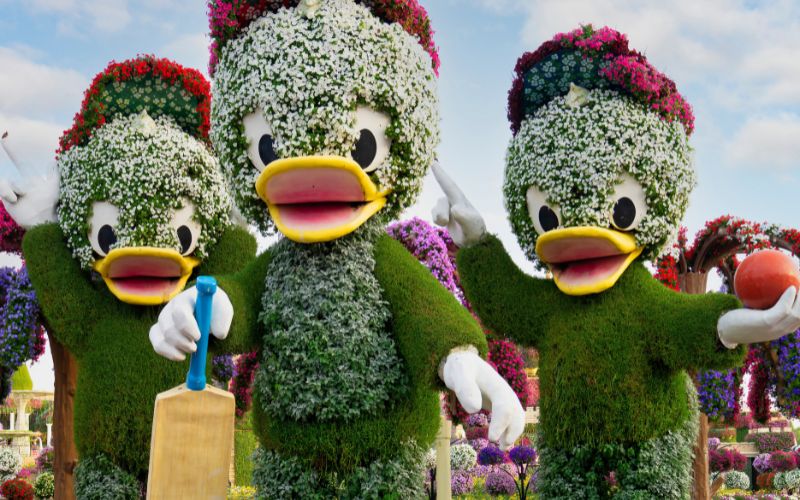 Stepping into Dubai Miracle Gardens feels like seeing a floral mirage in the hot Dubai city. Wander around millions of blooms morphed into various life-size dioramas and manicured gardens when Dubai Miracle Garden opens from October to March annually.
Cultural Immersion
Al Fahidi Historical Neighbourhood
Stroll through the sand-hued houses, winding narrow streets, and spacious courtyards and relive the past of Dubai at this timeless slice of Dubai neighbourhood. Untouched by modernity, the Al Fahidi Historical Neighbourhood takes you on a journey to a time before Dubai became obsessed with urbanism and simplicity was the way of life.
Al Shindagha
Visit Al Shindagha neighbourhood, which is only 5 minutes away from Al Fahidi Historical Neighbourhood, to learn more in-depth about Dubai's humble beginnings, rich traditions, and the city's advent to becoming a megacity of the 21st century.
Dubai Souks
Go shopping the old-fashioned way in Dubai at a medley of souks selling authentic Middle Eastern products. When you stroll through the Gold Souk's alleyways, you might feel like Uncle Scrooge in the midst of tonnes of gold. Enjoy whiffs of rich aromatic spices and perfumes at Spice Souk and Perfume Souk and shop for a marvellous Persian carpet from the Textile Souk.
Dubai Creek Dhow Cruise
Take in the beauty of simple yet elegant old-world charms of Dubai that stands in contrast to the dizzying clusters of skyscrapers as a backdrop with a ride on a Dhow Cruise on Dubai Creek. The addition of sumptuous food and lively music makes it a pleasant experience to cherish with loved ones.
Shopper's Paradise
Dubai Mall
Enjoy the ultimate retail therapy experience at the biggest mall in the UAE – Dubai Mall. With more than 1200 retail outlets, 200 eclectic restaurants, and a myriad of recreational options available, Dubai Mall can easily become a full day tour attraction to explore for a shopaholic.
Souk Madinat
Have an enriching shopping experience in a Bedoiun-styled setting. Walk through corridors adorned with lanterns and lined with Arabian shops selling a blend of Arabic and modern brands. Once done with your shopping, sit, relax, and enjoy sumptuous delicacies while watching the Burj Al Arab looming in the scenic view. The Theatre of Digital Art is a must-visit attraction while exploring Souk Madinat.
Thrills and Adventures
Dubai Desert Safari
Don't miss out on the fun and adventure that Arabian deserts offer! Dubai's authentic landscapes of golden dunes await to let you explore a time filled with adventure rides right from hot air ballooning, dune bashing, quad biking, camel rides, and much more. Stay back for a more casual, sublime time in Bedouin-styled ambience, Arabian folklore, and traditional BBQ meals.
Dubai Skydive
Daredevils and extreme adventure enthusiasts should definitely grab the opportunity to enjoy skydiving at one of the most picturesque drop zones in the world – Palm Jumeirah. The adrenaline rush and the scenery you view while soaring above the palm-shaped islands are worth every penny spent.
Aqua Venture Waterpark
The ultimate in water fun and thrill is here at Aqua venture Waterpark. With over 100 water rides and slides, it is the biggest water park in the world and has some of the fastest rides and dizzyingly high near-vertical thrills in the world.
Conclusion
The city of Dubai is clearly passionate about giving its visitors the best possible experiences, as revealed by its consistent growth. There are activities in this megacity for people of all ages and interests because Dubai is known for going all out and is always able to entice thousands of vacationers. The emirate also keeps adding more to its city landscape which is more elaborate and extravagant than its previous projects. Dubai may be called as a city in the desert, but that is only a mirage. You will not find anything monotonous or mundane once you step inside. In reality, there is never a dull moment in Dubai.